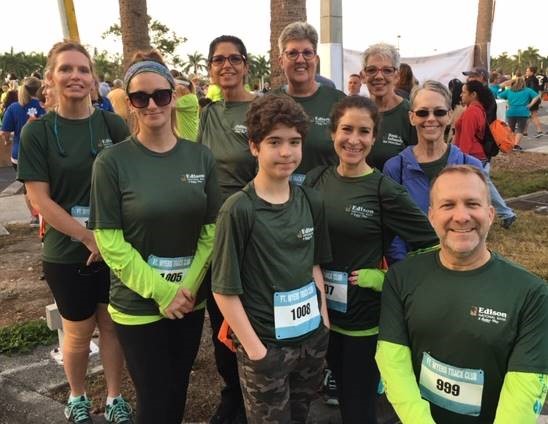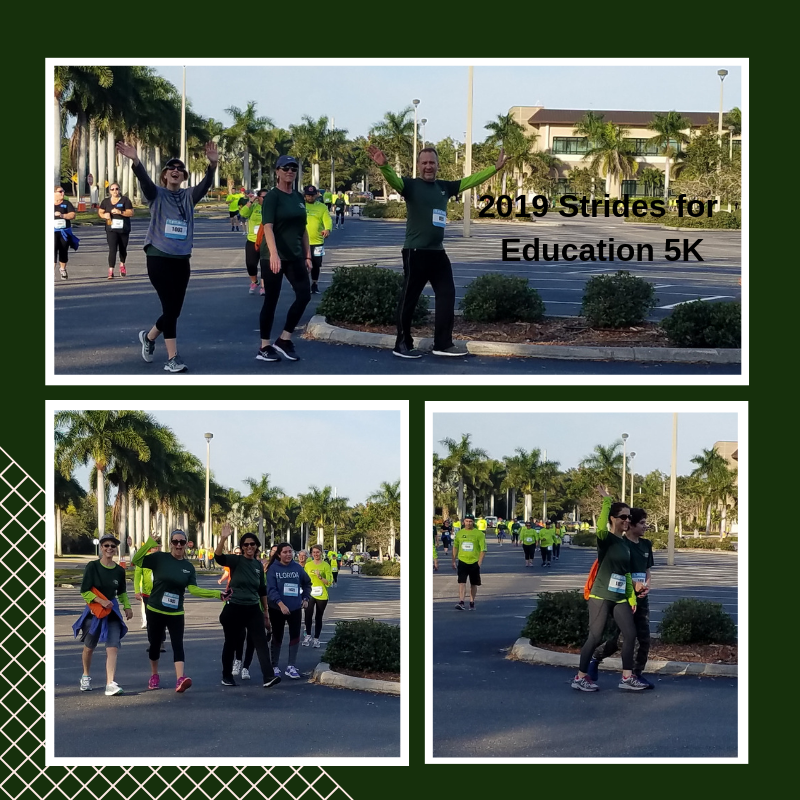 Edison National Bank/Bank of the Islands Sponsors Strides for Education 5K
Edison National Bank/Bank of the Islands was proud to be counted among the sponsors for the Eighth Annual Strides for Education 5K Walk/Run on February 2, 2019. The race course took more than 1,000 runners of all ages through a shaded tour of Florida SouthWestern State College's Lee County campus.
"We were so proud to be a Silver Sponsor as well as the Photo Booth Sponsor," said Bank President Robbie Roepstorff. "All our bankers are so supportive of this event that we had our own team of 11 runners."
The race is organized by the Foundation for Lee County Public Schools (FLCPS), a non-profit, charitable education foundation which enhances and enriches the quality of public education in Lee County for students and educators. The Foundation's programs, resources, and experiences are made possible through corporate, individual, and educational partnerships.
Proceeds from the Strides for Education 5K support the Take Stock in Children Scholarship Program. To date more than 600 Lee County students have earned a life-changing scholarship through this program. Take Stock in Children is a mentoring and incentive program that opens doorways to success for deserving low-income students of Lee County.
"The education of all our children is a cornerstone to a healthy and thriving community," said Roepstorff. "Whether running in this fun race, or remembering FLCPS in your charitable giving, we encourage everyone to invest in Lee County by investing in it youngest generation."
Edison National Bank is Lee County's oldest locally owned and managed community bank, serving individuals and business owners with two offices in Fort Myers, as well as the Bank of the Islands offices on Sanibel and Captiva. Founded in 1997, Edison National Bank is strongly rooted in the community and actively supports civic and charitable causes through both donations and volunteerism.