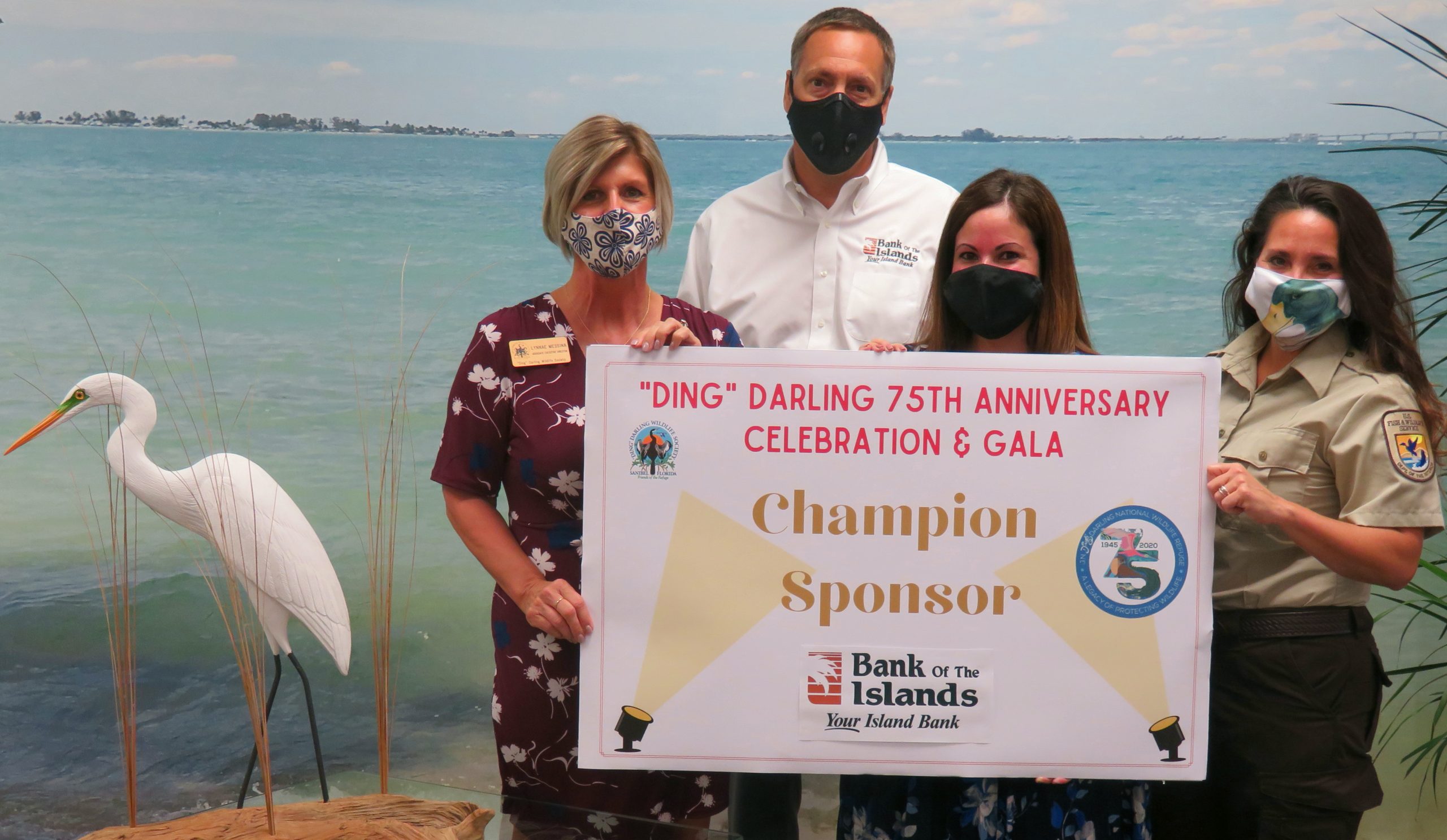 Bank of the Islands Sponsors 'Ding' Darling 75th Anniversary Gala
Bank of the Islands has joined other supporters of the "Ding" Darling Wildlife Society (DDWS) in celebrating a major milestone by becoming a Champion Sponsor of  its 75th Anniversary Gala.
"Our bank has been a longstanding partner to the Society and the National Wildlife Refuge it supports," said Willy Ocasio, V.P. and Sanibel Captiva Office Manager. "The Refuge is a national treasure located right here on Sanibel. We encourage our island neighbors to join us for the Gala. "
A limited number of vehicle spaces remain for the "Ding" Darling 75th Anniversary Gala on Dec. 1, 2020. The event features a 1940s-style drive-in theater format with live music and a program projected onto an oversized screen with audio broadcast to the cars.  "Car hops," wearing masks and other protective gear, will deliver food and drinks to guests.
Tickets are currently on sale online. Space is limited to 70 cars, but there is no limit as to how many people can occupy each vehicle. To learn more about buying tickets to the Refuge 75th Anniversary Celebration & Gala visit www.ding75.org.
"Dec. 1 will be an extraordinary celebration to remember a momentous occasion and to look forward with optimism to the Refuge's future," said DDWS executive director Birgie Miller. "We are so thankful to our sponsors for helping us to bring a silver lining to this year's event challenges."
ABOUT DDWS
As a non-profit 501(c)3 organization, DDWS works to support J.N. "Ding" Darling National Wildlife Refuge's mission of conservation, wildlife and habitat protection, research, and public education through charitable donations and Refuge Nature Shop profits. To support DDWS and the refuge with a tax-deductible gift, visit dingdarlingsociety.org or contact Birgie Miller at 239-472-1100 ext. 4 or director@dingdarlingsociety.org.