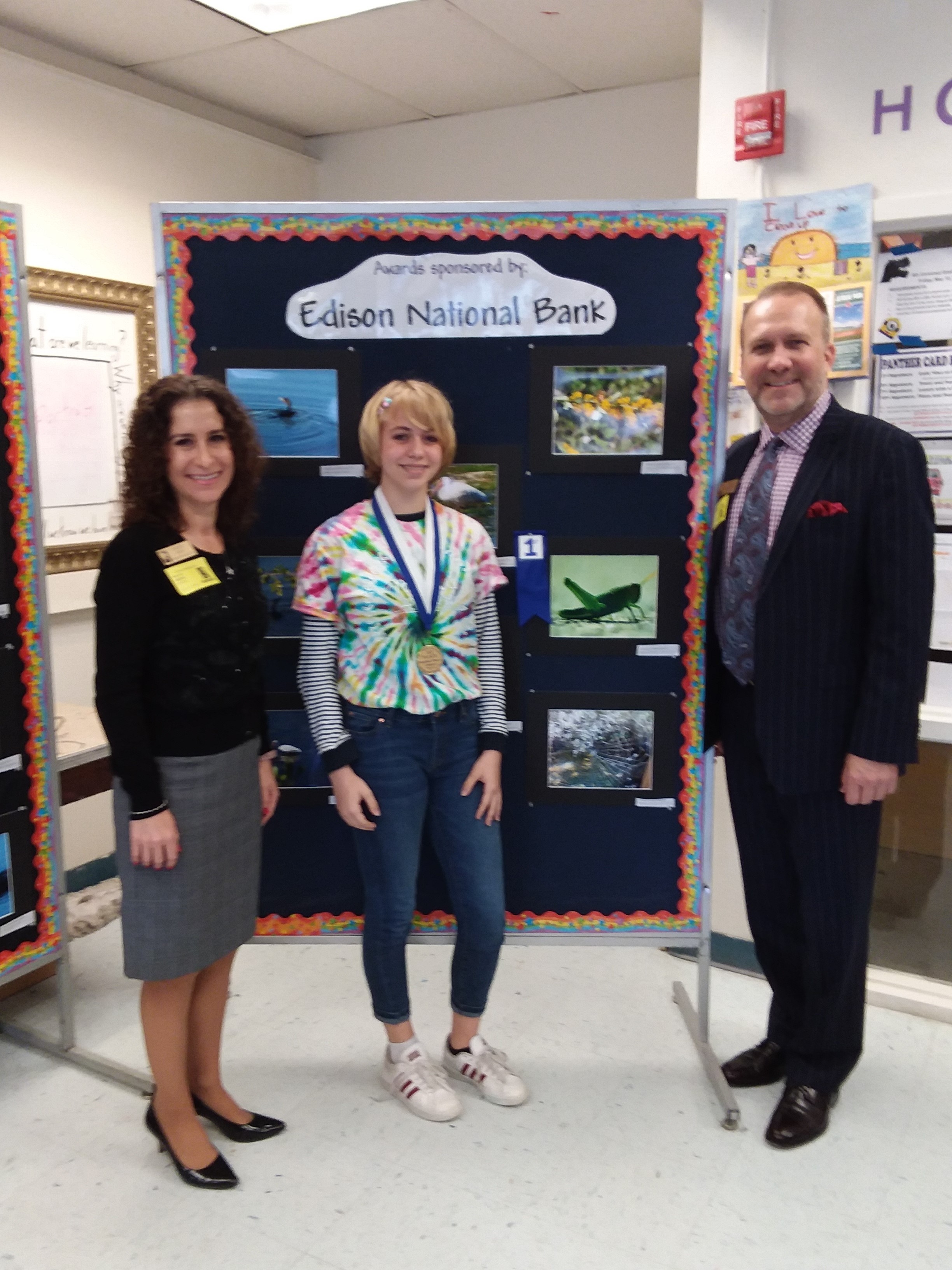 Edison National Bank Honors Student Nature Photography Contest Winners
The winners have been announced in the annual Student Nature Photography Contest sponsored by Edison National Bank in cooperation with the J.N. "Ding" Darling National Wildlife Refuge. This annual program begins with a guided visit to the Refuge by Cypress Lake Middle School (CLMS) students. During the outing, they observe and photograph wildlife and native plants. A professionally judged contest is then conducted, for which Edison National Bank provides overall financial support, including medals and cash prizes for the winners.
The awards ceremony for the photo contest took place following the CLMS winter break. CLMS Art Department Chair Joy Williams emceed the proceedings with highlights about the students' photography and their time at the Refuge.
During the awards ceremony, Edison National Bank's Vice President and Cleveland Avenue Office Manager John Ammons and Marketing Coordinator Katie Shea joined Williams to present award medals to the top three student photographers judged in the contest. Edison National Bank also gave $100, $75, and $50 cashier's checks to the top three winners. Those honors went to:
1st Place: Alayna Calkins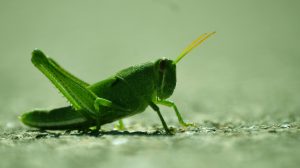 In the Eye of the Beholder
2nd Place: Lilliana Edwards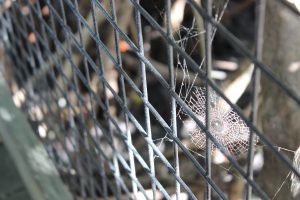 Nature's Architect
3rd Place: Carli Cary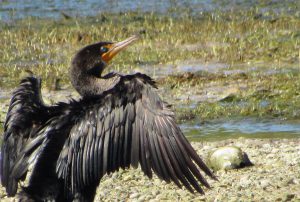 Soaking Up the Sunshine
"It is truly an honor for Edison National Bank to sponsor this event," said Ammons. "Ms. Williams kindly shared that programs like this contest would not happen without the business community's support. The student photographers have captured some very beautiful images. I hope everyone will come see their work in our lobby display at the Cleveland Avenue Office."
"CLMS has a strong community partnership with Edison National Bank," said Williams. "This wonderful organization not only provides prize money for the top three student photographers but also displays all the children's photos in the main bank lobby for an entire month! Please visit Edison National Bank located on US 41 across from the Bell Tower to view these works."
The public is invited to visit Edison National Bank to see an award-winning display of student nature photography. The photos are available for viewing during banking hours at the 13000 S. Cleveland Avenue office.
Edison National Bank is Lee County's oldest locally owned and managed community bank, serving individuals and business owners with two offices in Fort Myers, as well as the Bank of the Islands offices on Sanibel and Captiva. Founded in 1997, Edison National Bank is strongly rooted in the community and actively supports civic and charitable causes through both donations and volunteerism.